Andrea Sittig-Rolf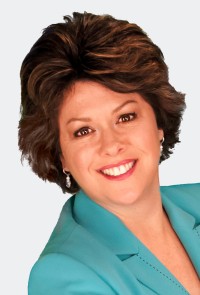 Andrea Sittig-Rolf, Chief BlitzMaster, president, and founder of BlitzMasters, helps sales organizations inspire change, maximize sales, and increase bottom line results. Business savvy and with a passion for people, she understands how to help salespeople be their best and has what it takes to inspire them. Andrea is a successful entrepreneur, author, frequent media guest, and sales trainer, and is in high demand as a speaker and workshop leader.
Andrea is the author of 4 compelling business books: Business-to-Business Prospecting: Innovative Techniques to Get Your Foot in the Door with any Prospect, (Aspatore Books, 2005), The Seven Keys to Effective Business-to-Business Appointment Setting (Aspatore Books, 2006), Power Referrals: The Ambassador Method for Empowering Others to Promote Your Business and Do the Selling for You (McGraw-Hill, 2008) and Rev Your Resume: Create Your Accomplishments Portfolio and Land Your Dream Job (Aspatore Books / Thomson Reuters, 2010). (click here to see these books on Amazon.com)
She has also written a column for The Huffington Post, is a featured guest on several national radio programs (click here to listen to these shows), and is a frequent TV news program guest (click here to watch these segments). Andrea is also the Sales Host for HP / Microsoft's "Coffee Coaching" channel on YouTube www.youtube.com/andreasittigrolf .
Andrea is also the developer and exclusive provider of The Blitz Experience®, a one day, activity-based new business development program that empowers salespeople to schedule appointments with qualified prospects the day of the program, resulting in a pipeline full of new opportunities at the end of the day!
Before starting BlitzMasters she held various sales-related positions, such as Senior Account Executive at Voice-Tel, Account Manager at Lucent Technologies, and Regional Sales Manager, President's Club, at ACS Dataline, where she consistently exceeded revenue goals.
Andrea holds a B.A. in Psychology from Texas State University and lives in the Seattle area with her husband, Brian Rolf.
The Blitz Experience
Video Tip of the Day